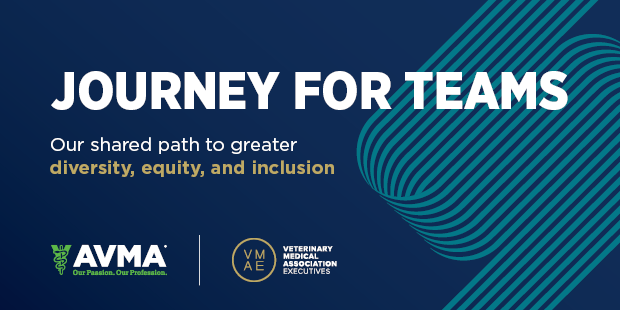 08 Dec

Journey for Teams Releases First Learning Module

Journey for Teams, the ambitious diversity, equity and inclusion initiative launched by VMAE and AVMA, announced the release of the first monthly learning module for workplaces in the veterinary profession. The module is titled "Fostering an Extraordinary Workplace – The Power of Diversity," covering the importance of valuing diversity, self-reflection and a personal assessment of cultural knowledge, and encourages making a commitment to at least one action step.

The release of the initial module follows last month's unveiling of the "Welcome Webinar," which outlines the Journey for Teams pathway, and the "Reasons" video, in which leaders from across veterinary medicine discuss the importance of advancing DEI. All content, including the modules, are available on the www.journeyforteams.org website.

To further expand outreach efforts, the AVMA and VMAE are working with several veterinary and animal health organizations who have signed on as Educational and Collaborating Partners. Their combined reach will make a significant contribution to the success of the initiative by providing subject-matter expertise on the development of content, financial support, and promoting Journey for Teams to their members and other stakeholders.