14 Jun

VMAE | Live! is Set to Launch

The countdown is ON for June 20, when we will launch the VMAE | Live! webinar series.

VMAE | Live! is all about connecting our special network for input, insight and inspiration while exploring association management and professional issue topics.  Register now by visiting this link.

VMAE | Live! will convene on the third Thursday of each month, starting at 12:05 PM Mountain time (and concluding by 12:55 PM).  Each session will feature VMAE colleagues who will share their expertise or external subject matter experts who will provide their thoughts.  There will be time for questions – and answers – as well as interactive polls to keep things focused, lively, and relevant to the interests of VMAE members.

The June 20 edition of VMAE | Live! explores the topic of Effectively Messaging to Member Segments. Three experienced communicators (VMAE members all!) will share examples and results of using different messages for targeted member segments, with an emphasis on ease of implementation for VMAs of every size.
Doug Raven
CEO
Ontario Veterinary Medical Association
Angela Roberts
Chief Marketing and Communications Officer
American Veterinary Medical Association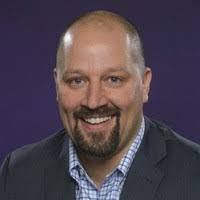 Kevin Dajka, DVM
Chief of Professional Development & Strategic Alliances
American Veterinary Medical Association
I hope you can join the launch of VMAE | Live! on June 20 – register now by visiting this link.  If you can't make it, no worries, VMAE has your back; the webinars will be recorded and archived on the VMAE website for subsequent access by all members.
Coming up on VMAE | Live!
July 18 – How Veterinary Practices Are Successfully Using Digital Marketing Tools, with Dr. David Goodnight of LifeLearn Animal Health.
August 15 – Successful Associations Know When to Say No, with Jeffrey Cufaude of Idea Architects